Frederick F. Buechel, Jr. MD Orthopaedic knee Surgeon New York City, taiwan
World Renown Robotic Partial Knee Replacement Specialist Director of Robotic Assisted Knee Surgery at Lenox Hill Hospital Mini Incisions, Robotic Precision, Rapid Recovery, Exceptional Outcomes
Frederick F. Buechel, Jr. MD is an American Board of Orthopaedic Surgery certified surgeon and was Fellowship trained at the University of Pennsylvania in Joint Reconstruction of the knee and hip. He is the founder of the Robotic Joint Center, located at 200 West 13th Street, 6th Floor, New York, NY 10011, in New York City, and Taipei Postal Hospital in Taiwan.
Dr. Buechel's practice in New York is specialized to treat knee conditions including early to advanced knee osteoarthritis, rheumatoid arthritis, osteonecrosis, meniscus injuries, cartilage injuries, tendonitis, and bursitis.
He is an expert and one of the world's most experienced users of the Mako™ Robotic Partial Knee & Total Knee Replacement Installation System. The system uses advanced computer software planning and a surgeon guided precision robotic arm cutting tool, to precisely prepare each individual's bone surfaces, to optimize the installation of the partial and total knee replacement implants for an optimal result.
Dr. Buechel has developed advanced techniques to perform precision, mini-incision Mako™️ Robotic Partial Knee Replacement taking advantage of the systems full capabilities, optimizing the pre-operative, intra-operative, and post-operative process, providing patients with faster recoveries, less pain, and optimal results.
Dr. Buechel has a vast experience of more than 1,500 successful Mako Robotic Partial Knee Replacements on a wide range of patient types from around the world with a decade of Mako Robotic experience. He has helped launch Mako™ robotic joint replacement programs in more than ten countries including the USA, Australia, Mainland China cities of Beijing, Shanghai, & Hong Kong, Taiwan, Thailand, Singapore, Vietnam, Greece, Turkey and Italy.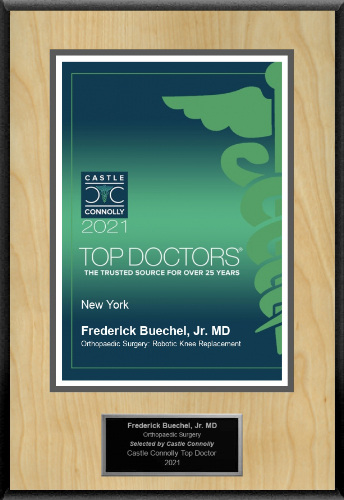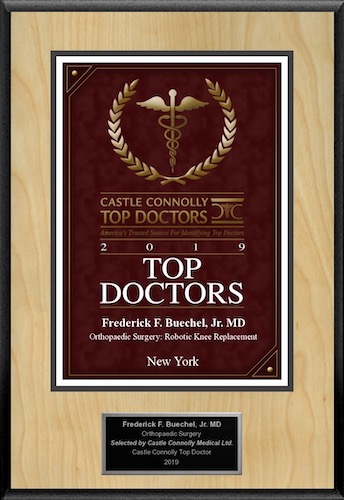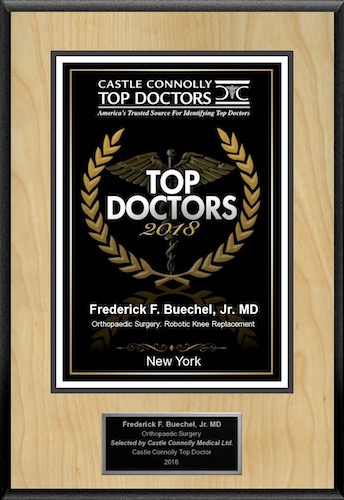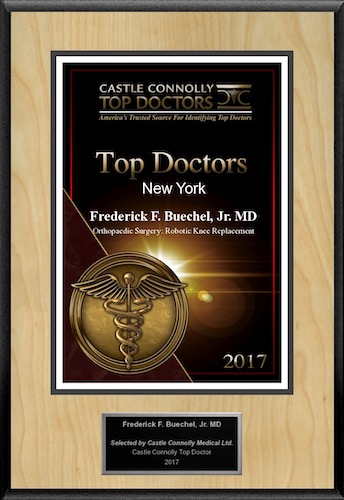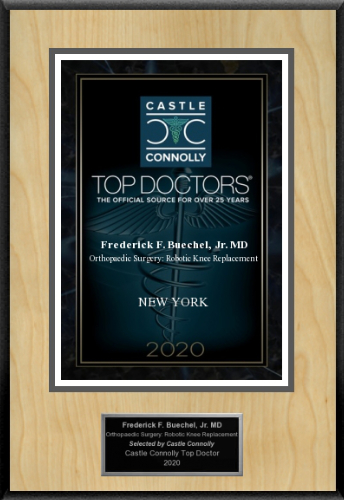 His extraordinary robotic partial knee replacement experience operating on patients from around the world with regional anatomical variations, allows him to precisely, efficiently and successfully perform these life enhancing procedures on straight forward cases and difficult advanced pathologic cases providing a high level of satisfaction for his patients.
Dr. Buechel's experience & skills, attention to every detail, and deep understanding of the robotic system's capabilities, makes him a sought-after surgeon by patients wanting the best outcome for their knees, the first time.
Dr. Buechel uses the latest surgical & anesthetic techniques, medications, surgical products, and medical technologies he has found from his international experience to optimize the outcomes of his patients. At the Robotic Joint Center, our goal is to get our patients back to their active lifestyles, minimizing the pain and time it takes to recover.
Dr. Buechel, Jr. is a second generation orthopaedic joint replacement surgeon whose father Frederick Buechel, Sr. MD is a world-famous joint replacement inventor/designer and surgeon.
Why Dr. Frederick F. Buechel Jr., MD?
As an expert Mako Robotic surgeon, instructor and surgeon proctor, Dr. Buechel has performed over 1500 Mako™ robotic knee & hip procedures in the USA, Asia, Australia, and Europe, and he has taught hundreds of surgeons around the world how to use the Mako™ Robotic-Arm Assisted Joint Replacement System.
Dr. Buechel started the Mako™ Robotic Joint Replacement Program at Physicians Regional Healthcare System in Naples, Florida in 2009, and founded the "Makoplasty International Destination, Education and Training Center" in 2010 in conjunction with Mako Surgical Corp.
In 2015, Dr. Buechel expanded his Mako™ Robotic Knee & Hip surgery practice to the Far East, while establishing the Robotic Joint Center™ in New York and San Francisco. As an International surgeon, Dr. Buechel works and operates in Taipei, Taiwan, and New York City, and has performed Mako™ robotic knee surgery in Australia, China, Hong Kong, Vietnam, Thailand, Singapore, Greece, and Turkey.
Dr. Buechel has been recognized five years in a row (2021, 2020, 2019, 2018, 2017) by Castle Connolly as a New York Top Doctor in the area of orthopedic robotic joint replacement surgery.
Dr. Buechel not only performs joint replacement surgery for knee problems but performs arthroscopic knee surgery and provides a variety of non-operative options to manage knee pain, in the office.
New York

California

Florida

New Jersey


Undergraduate:
Penn State University

Medical School:
Rutgers Medical School of New Jersey

Orthopaedic Residency:
Drexel University College of Medicine

Joint Reconstruction Fellowship:
University of Pennsylvania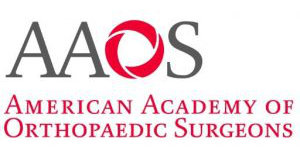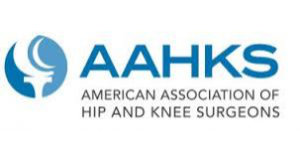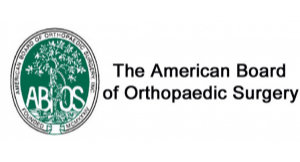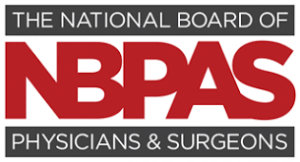 New York
­Lenox Hill
100 East 77th Street, New York, NY
­Midtown Surgery Center
305 East 47th Street, New York, NY
­New York Center for Ambulatory Surgery
1210 2nd Avenue, New York, NY
New Jersey
St. Barnabas Medical Center
94 Old Short Hills Road, Livingston, NJ
Taiwan
Taipei Postal Hospital
Taipei, Taiwan

Surgeon Training & Education
Dr. Frederick F. Buechel, Jr. MD is an internationally renowned orthopaedic joint replacement surgeon and an expert in Mako® Robotic Partial Knee Replacement. Since 2009, Dr. Buechel has been a pioneer in the use of the Mako Robotic Partial Knee System training surgeons on the Mako platform and his techniques in the USA and internationally.
Dr. Buechel founded "The Robotic Joint Replacement Center" in Naples, Florida in 2010 as a Destination Center for Robotic Partial Knee Replacement patients. As Dr. Buechel was the largest user in the country for Mako Partial Knee Replacement, the Center became a national training site for surgeons, which evolved into an international training and observation site in 2012. Dr. Buechel then developed, with Mako Surgical Corp., the first Advanced Robotic training program for Advanced Mako® robotic knee surgery techniques.
As part of the training program, Dr. Buechel hosted surgeons weekly from throughout the USA and internationally in his operating room to observe Mako Robotic Knee surgery. A "Virtual Site Visit" (VSV) program was co-developed by Dr. Buechel and Mako Surgical Corp. using live streaming interactive video feeds to observe surgery. This program which initially involved Sony, evolved into the current "In-Touch" VSV program still used in the USA and internationally. The 1st International use of the Virtual Surgery Observation in Asia was performed in Taiwan with Dr. Buechel and Dr. Hsu at China Medical University operating and sharing this procedure with surgeons in India.
In 2012, after hosting the first surgeons from Asia in Naples, Florida, Dr. Buechel began traveling internationally launching the international Mako Robotics surgical programs. Those programs Dr. Buechel started in Hong Kong with Dr. Wu and Dr. Tang, in Thailand with Dr. Ratanachai and Dr. Keerati, and in Singapore with Dr. Wang. Dr. Buechel has had the fortune to operate with some of the great surgeons around the world and transfer his knowledge of the Mako Robotic knee and hip systems to these surgeons, while enhancing his own skills from techniques learned around the world. Countries Dr. Buechel has supported in their program launches include Hong Kong, Shanghai, Beijing, Taiwan, China, Thailand, Singapore, Greece, Turkey, Italy, Vietnam and Australia.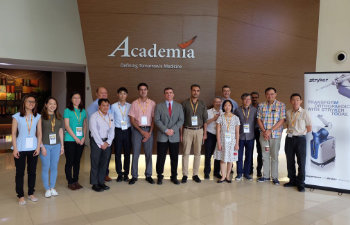 Dr. Buechel focused 2015-2016 on international Mako™ Robotic education in Asia and Australia, as well as starting the Robotic Joint Center™ in New York and San Francisco. Dr. Buechel feels that it is important to help educate surgeons properly with this advanced technology, so that patients around the world can benefit from his vast experience through the hands of the surgeons he has helped train.
In 2016, Dr. Buechel and Dr. Kenyoh Chen launched what is now the largest volume Mako™ Robotic Knee and Hip center in Asia in Taipei, Taiwan at Taipei Postal Hospital. Dr. Buechel currently operates at the "Robotic Joint Center" locations in New York and Taiwan. Patients that want their minimally invasive, outpatient Robotic Partial Knee Replacement surgery or Mako™ Total Knee replacement surgery performed by Dr. Buechel can be treated in New York City or Taiwan.
Dr. Buechel continues to provide educational and robotic developmental consulting services for Stryker Orthopaedic company who now owns and manufactures the Mako Robotic Systems for the Knee and Hip.

Mako™ Robotic Partial Knee Replacement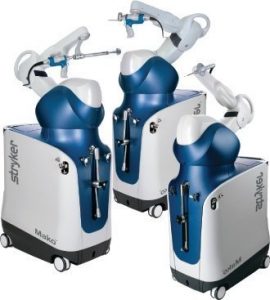 Mako™ Robotic Total Knee Replacement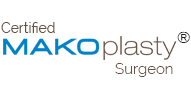 Mako™ Robotic Total Hip Replacement

Why Robotic Knee Replacement?
The Mako™ Partial & Total Knee Replacement System empowers Dr. Buechel with more information, more accurate information, and live dynamic information about knee implant size, leg alignment and ligament balance to make better surgical decisions than is possible with conventional tool systems alone. Optimizing ligament balance, implant position and leg alignment using precision software while making precise, safe bone cuts with the robotic arm's assistance benefits each patient by providing them with a customized installation. This translates to a more precisely placed knee replacement optimized for each individual's personal characteristics, producing a more comfortably functioning knee.
So, if you are interested in having your knee surgery done precisely the first time, with the least chance of a sizing error, an alignment error, a ligament balancing error, a cutting error or inadvertent injury, then choosing a surgeon like Dr. Buechel who is an expert at Mako Robotic Knee surgery with over 12 years of experience with the system, will provide you an optimal outcome.