Medical Tourism
The Robotic Joint Center's Medical Tourism program provides international patients from countries around the world and our domestic patients, access to Dr. Frederick F. Buechel, Jr. MD, and his unparalleled experience and surgical expertise in the field of Precision Partial Knee Replacement & Total Knee Replacement using the Mako™ Robotic Arm Assisted Knee Replacement System.
Patients looking for the highest level of quality care for their knee come to see Dr. Frederick F. Buechel, Jr. MD at the Robotic Joint Center for his experience, his meticulous technical skills, his ability to educate his patients on the right choices, and his patients outstanding outcomes that return them to their active lifestyles.
Many of our patients travel a significant distance to have Dr. Buechel provide their surgical knee care. Whether you live in the New York area or you are coming from the other side of the planet, we pride ourselves on taking great care of our patients. Our team is available to help you starting with your first contact and for years into the future to help you manage your knee health.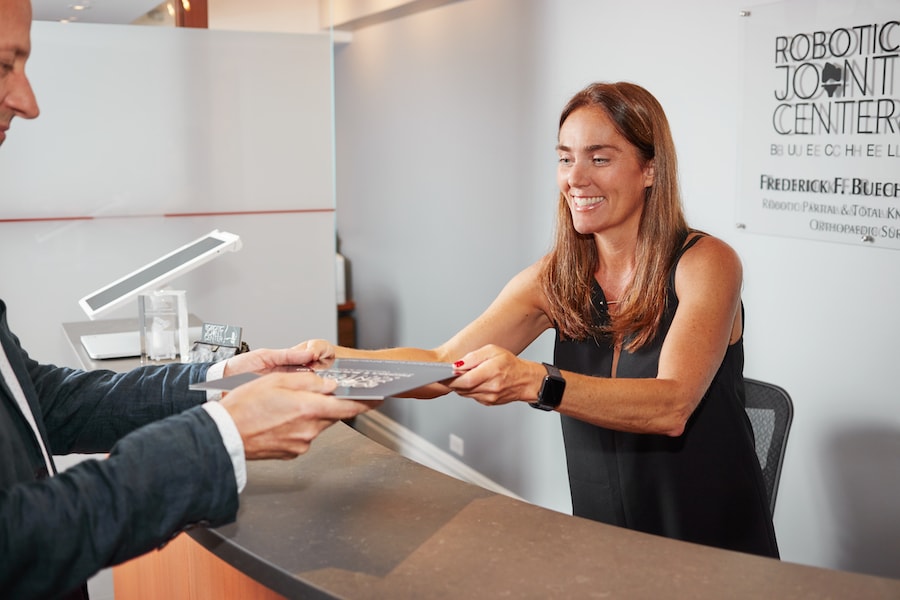 Our Concierge Staff
Our concierge staff is highly skilled to manage the requirements of our knee patients that often travel great distances to have Dr. Buechel perform their precision knee procedures. We gladly help our patients understand all aspects of their procedure, the preparation, the follow-up, the logistics and timing of their procedure. We happily assist in your travel arrival and departure planning, and you and your family's transportation and lodging needs while in New York.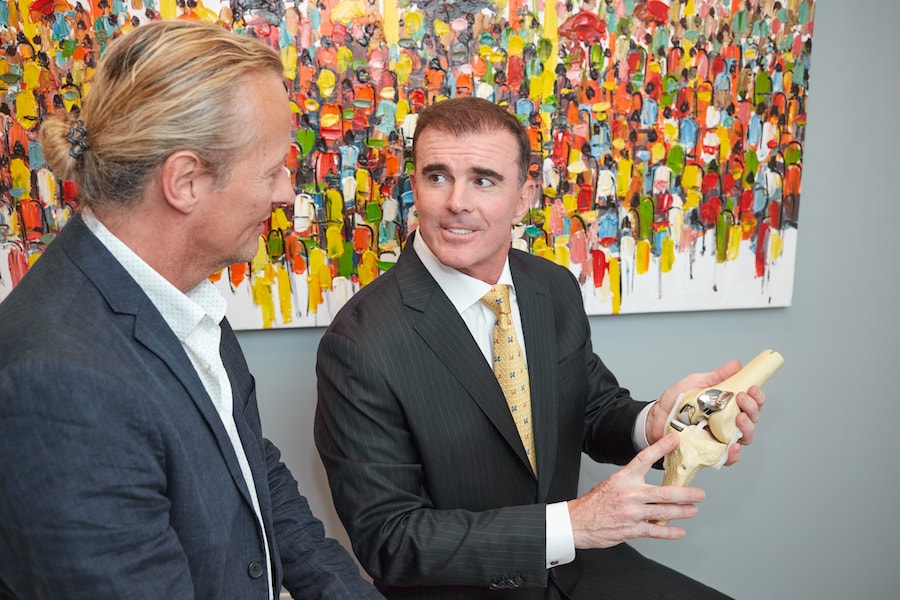 Why Travel To See Dr. Buechel?
Dr. Buechel is a leader and expert in the area of Mako Partial Knee Replacement and performs Mini-Incision, Tourniquet Free, Muscle Sparing, Outpatient partial knee replacements on patients internationally using the Mako Partial Knee System. His experience and exceptional outcomes with over 1,500 Mako Robotic Partial Knee Replacement patients makes him one of the top surgeons in the world for this procedure. He has seen and operated on some of the most challenging partial knee replacement patients in the world and has developed a process to address all patients in a consistently, reproducible, stepwise fashion to optimize each patient's outcome.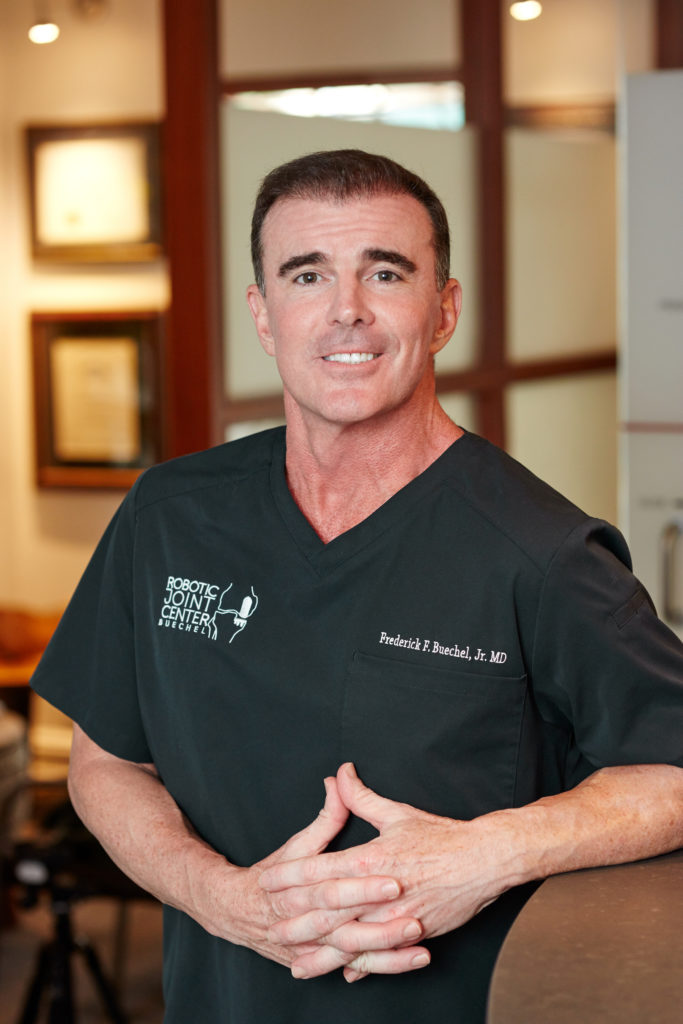 Dr. Buechel Is An Expert In:
Listening to patients and explaining the surgical options, benefits and risks after taking a full medical history, knee history, performing a physical exam, and reviewing appropriate knee imaging
Computer software planning and adjustment for all the Mako Partial Knee Replacements
Optimizing the size, position, alignment, ligament balance and tracking of the Mako Restoris MCK Partial Knee Implants
The minimally invasive surgical approaches to access the parts of the knee being resurfaced
The safe, efficient and precise use of the Mako Robotic-Arm to prepare each knee for the new surface implants customized to each individual
The meticulous cement application technique of adhering the knee surface implants to the robotically prepared bone surfaces
The cosmetic closure and wound management of each patient's incisions using the highest quality and strength suture materials with antibacterial properties to reduce the risk of infection
The use of multi-modal anesthesia techniques to minimize the discomfort of the procedure allowing for rapid return to function and activity
The Post-operative management of the recovery process for his minimally invasive procedures and how to address any of the potential concerns that may develop over the years after the procedures.
You may speak to us to discuss your knee condition at anytime through one of our many ways of communication.
We look forward to exceeding your expectations and providing you with world class knee care.
Warm regards,
Frederick Buechel, Jr. MD and Staff