What to Expect on Your Visit
We pride ourselves on taking care of our patients from the first phone conversation, email or office visit, all the way to getting you back to your active lifestyle once again. Below is an idea of what to expect from our office and team.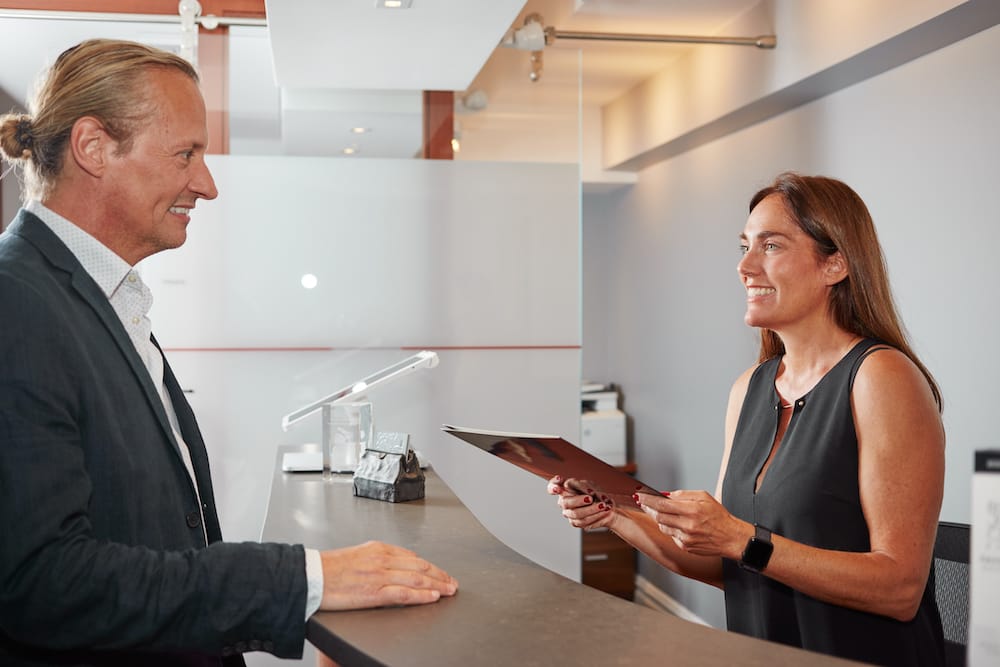 First Appointment
For all of your appointments you'll be warmly greeted by our staff who will collect your information and make you feel comfortable. You'll be asked to fill out some paperwork, including a medical & knee history form and registration forms if you have not already submitted them online or via email prior to your visit.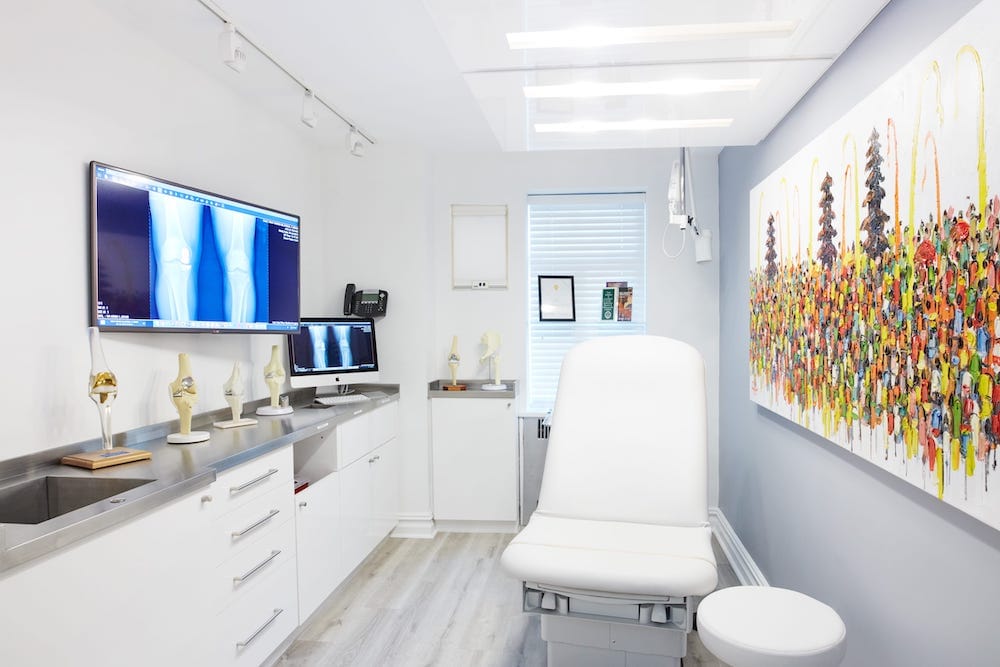 Exam Room & Imaging Review
When you are ready, you will be brought into one of our beautiful exam rooms where you will meet with Dr. Buechel. He will discuss your situation, the information you provided, and perform a physical examination to understand your knee problem(s). Your x-rays or MRIs will be shown on the monitor on the wall for you to review and discuss with Dr. Buechel.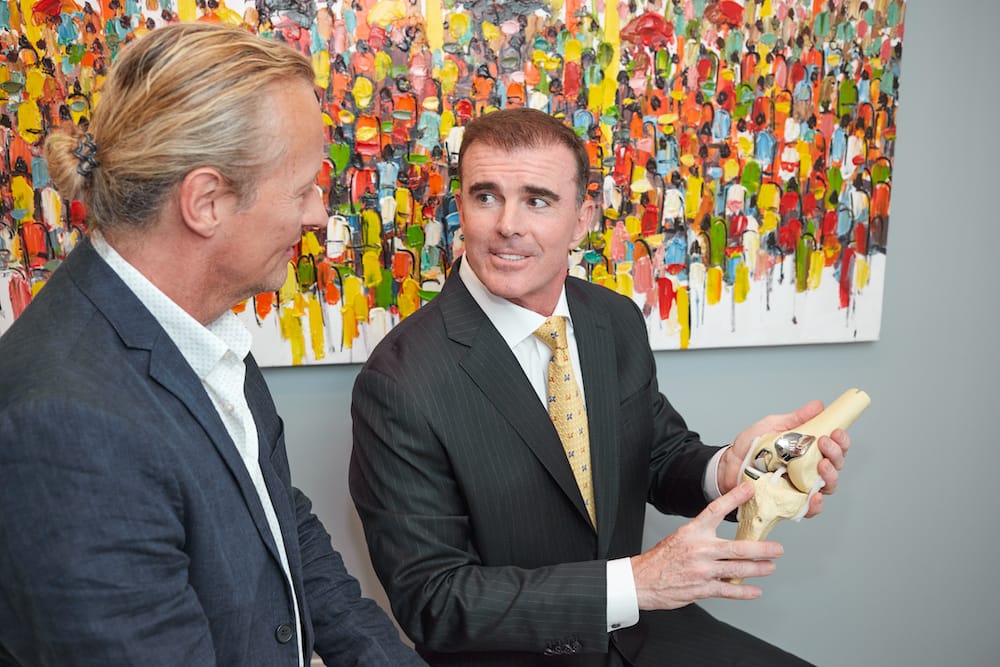 Treatment Plan & Options
After your history discussion, physical exam and imaging review , Dr. Buechel will explain in detail his findings and treatment options. Dr. Buechel will discuss any conservative options you may have that don't require surgery, and any surgical options and the next steps, if you do need surgery.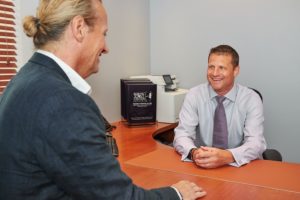 Pre-Surgery Coordination
If surgery is decided on by both you and Dr. Buechel you will meet with our surgical coordinator. The surgical coordinator will take care of everything for you, including the scheduling, necessary insurance documentation, and recovery process and any logistical needs you may have to make the process seamless.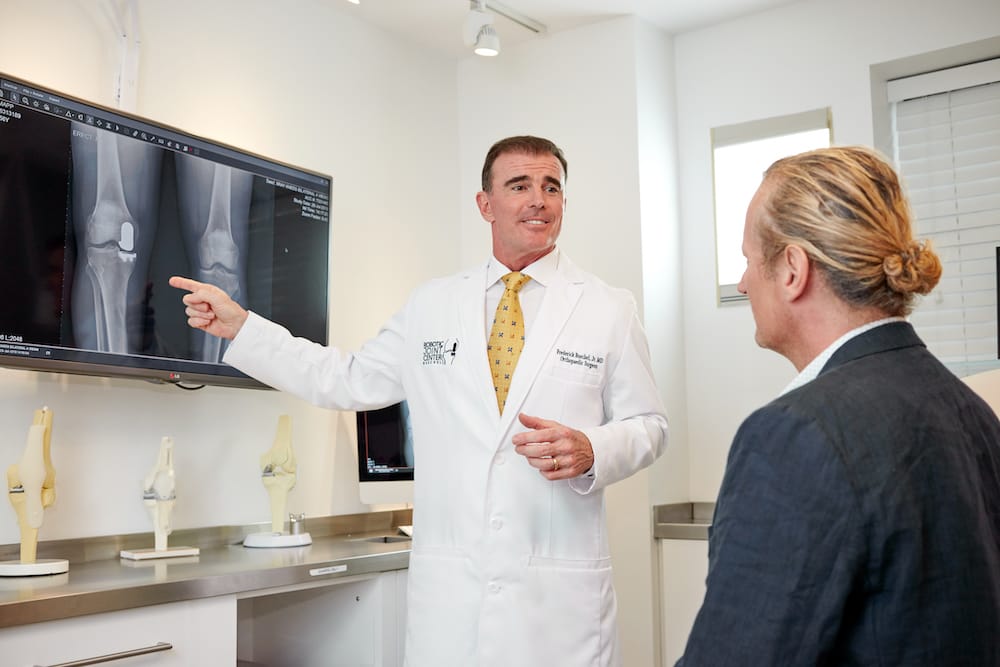 Post Surgery
If surgery is performed, a post surgical visit and imaging review is scheduled. This visit is to check on your surgical site, your pain control, your ability to ambulated, to change or maintain your dressings, provide additional dressing for home, place your compression sleeve on your leg if indicated, review any imaging taken and respond to any question you may have regarding the next steps in your recovery process that will be outlined for you.