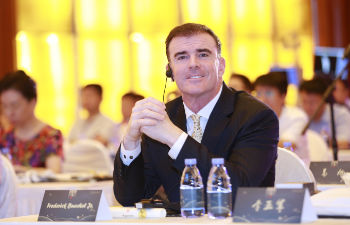 Dr. Frederick Buechel, Jr. attended and presented at the 2017 12th International Congress of Chinese Orthopaedic Association on November 15 – 18, 2017, in Zhuhai, China.
Dr. Frederick Buechel, Jr, along with Dr. Zhang, was the co-chair of Mako Robotics Specialty day. Over 15,000 orthopedic surgeons were in attendance and doctors from both the US and China presented.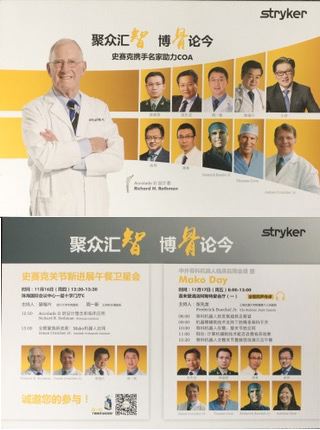 At the Chinese Orthopaedic Association (COA) 2017 Annual Meeting an invitational speaker encompassed leading doctors from throughout the world including Dr. Frederick Buechel Jr.
Dr. Buechel was the primary invited speaker for The Knee "Mako Day" at the conference.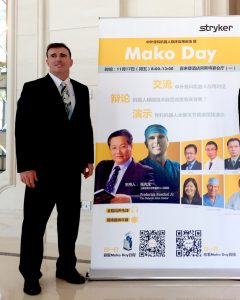 Dr. Buechel standing with a poster of the head presenters at the specialty day.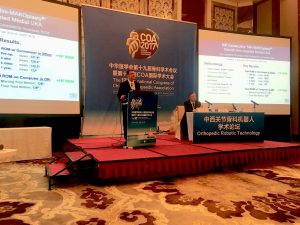 Dr. Buechel presenting on robotic knee and hip replacement. On the Left screen – Results from the first 500 outpatient partial knee replacement outcomes, showing an increase in 10 degrees range of motion on average past pre-op range of motion. For total knee, the goal is just to get back to the pre-op range of motion. Dr. Buechel has now performed over 1000 partial knee replacements.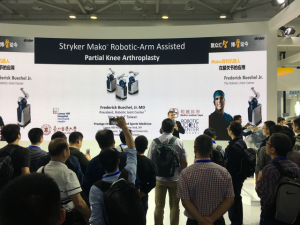 Dr. Buechgel in the exhibition hall talking about robotic surgery prior to demonstrating at the precision of the Stryker Mako robot.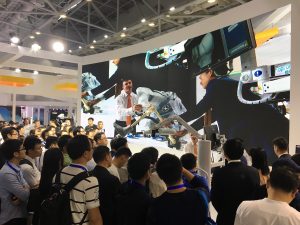 Dr. Buechel performing a mako robot live demonstration of robotic knee surgery during the convention. Many of the Chinese surgeons are seeing the use for the first time. Demo displays precision and accuracy of the robotic tool.