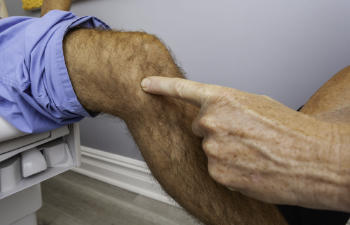 Many people who suffer from chronic knee pain may not find adequate relief through medication or bracing. When joint pain significantly interferes with normal daily activities, you may want to consider knee replacement surgery as a viable treatment option for a better quality of life. This surgery can offer several advantages over traditional surgical procedures. Here are the three major benefits you can enjoy with robotic knee replacement surgery.
Minimal Surgical Trauma
During robotic knee replacement surgery, implants are placed by a robotic arm with precise accuracy. The small incisions made during surgery create less injury to surrounding healthy tissue than with traditional surgery. The stability of the robotic arm reduces the risk of human error and allows for better alignment of the implant with soft tissues and bones.
Faster Recovery
Robotic knee replacement surgery is a minimally invasive procedure that can be performed on an outpatient basis. The majority of patients are able to go home the same day. This can help minimize the risks of infection and lead to faster recovery.
Longer-Lasting Implant
The risk for certain complications such as implant failure or loosening can be decreased with robotic knee replacement surgery. The positioning of the implant can closely resemble the original joint. Many patients report a natural feel to the implant. The overall support from ligaments and muscles can help increase the implant's lifespan for long-lasting relief.
Request a Robotic Knee Replacement Surgery Consultation
If chronic knee pain is affecting your ability to perform everyday tasks, you may want to consider robotic knee replacement surgery. At Robotic Joint Center, we have been assisting patients for over 10 years to help relieve chronic pain and achieve better health. We can meet with you in person, by phone or through virtual conferencing to discuss the best treatment plan for you. Contact us today to schedule a consultation.