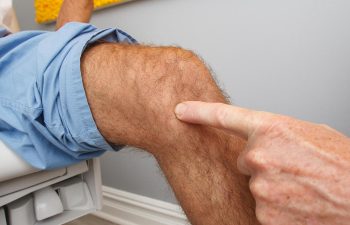 Robotic assisted knee replacement surgery can provide healing and relief for individuals suffering from osteoarthritis and other forms of knee pain. This surgery can improve your range of motion by replacing damaged cartilage and bone with an artificial joint. There are things you can do during your recovery to ensure you achieve the best results possible. Here are the three best tips for optimal recovery after having robotic knee replacement surgery.
Follow Robotic Knee Replacement Surgery Recovery Instructions
After your robotic knee replacement surgery, you will receive a set of discharge instructions from your surgeon to follow during recovery. These instructions will help you relieve any swelling or discomfort and give tips for how to properly care for your wound. It is important to follow these instructions carefully to reduce your risks of injury or infection that can interfere with your recovery.
Check for Signs of Infection
Infections after robotic knee replacement surgery can create serious health problems and prolong your recovery. Signs of infection to look for include redness, swelling, fever, chills and fluid leaking from the incision. If you notice any of these symptoms, it is crucial to seek medical attention right away.
Participate in Physical Therapy
Physical therapy is a crucial component for optimal results during recovery after robotic knee replacement surgery. A physical therapist can help you learn how to protect your new joint and overcome restrictions with mobility. This therapy can start the day of your surgery and continue every day until you achieve optimal results. You may be given basic exercises to do every day to help you heal faster and safely. These exercises are designed to help you reduce pain and increase function while preventing future injury.
Are You Considering Robotic Knee Replacement Surgery?
If you have chronic knee pain, robotic knee replacement surgery may be necessary to achieve long-term relief. The experienced professionals at Robotic Joint Center can help determine if this procedure is right for you. Dr. Frederick F. Buechel is a board-certified orthopaedic surgeon who specializes in advanced techniques to help patients achieve optimal results with faster recovery times. Call to schedule a consultation today.