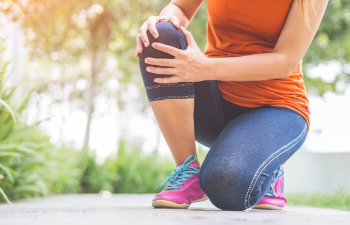 Does chronic knee pain make your daily activities challenging? Robotic knee replacement can be an effective solution to help you relieve your discomfort. In order to be eligible to have this minimally invasive procedure, you must meet certain criteria. Here are three factors to consider to help you determine if you may be an ideal candidate for robotic knee replacement.
Overall Health
Individuals who are under the age of 65 years old with good health can be an ideal candidate for robotic knee replacement. Certain health conditions and medications can prevent you from having this procedure. You may become disqualified if you have any infection or terminal disease. Make sure to inform your doctor regarding all medication and supplements you are taking during your consultation appointment. Depending on the severity of your condition, an orthopedic surgeon may recommend alternative treatments first.
Bone and Joint Deformity
Certain joint and bone deformities can prevent an individual from having robotic knee replacement. This can include health conditions like advanced osteoporosis, rheumatoid arthritis and bow legs or knock knees. These issues can make it difficult for an accurate placement of the artificial joint and sufficient support while you recover. If these conditions prevent you from becoming a candidate, your orthopedic surgeon may recommend other alternative treatments.
Body Type
Your body type can be a significant factor in eligibility for robotic knee replacement. The surgery can be difficult to perform on individuals who are highly muscular or who have extra body weight. Obesity can make it difficult for your body to support an artificial joint effectively and put you at higher risk for infections. Overdeveloped muscles can put strain on the new joint and lead to complications. You may have to undergo certain lifestyle changes with your diet and exercise regimen before you can be considered for this surgical procedure.
Enjoy a Healthy and Active Lifestyle with Robotic Knee Replacement
Robotic knee replacement can provide numerous benefits for individuals who struggle with chronic and debilitating pain. With this procedure, individuals can recover faster with less complications than traditional knee surgery. Robotic Joint Center specializes in innovative procedures with exceptional outcomes for individuals to enjoy a healthy and active lifestyle. Call to schedule an appointment for a consultation to discover if you are an ideal candidate today.