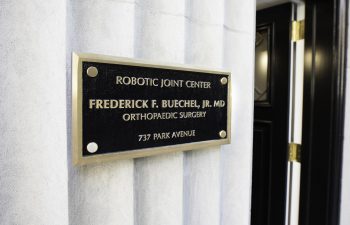 Regardless of the area of the world they live in, many patients face barriers to receiving treatment for their knee pain. A lack of primary care can leave patients without a way to diagnose chronic pain. Patients often think their knee does not hurt enough to warrant a visit to the emergency room. They may lack access to specialist providers who can perform knee surgery. If they can find a surgeon, the doctor often lacks the modern techniques and equipment that benefit the patient most. Many surgeons outside of your city will happily accept you as a patient. This is often called medical tourism.
What Is Medical Tourism?
Medical tourism is traveling to a different city to get the care you need. Patients do not need to lack the services required in their local areas. Many travel because they seek the most up-to-date techniques and top-rated surgeons. There is no "wrong reason" to seek a doctor outside of your area. You are in control of the decisions surrounding your health, and you can choose the treatment you want.
What Should I Look for As a Medical Tourist?
You want a doctor experienced with taking patients from out of town. If you are traveling long distances, your doctor's office should have someone specializing in patient logistics. Their job would be to assist you with travel arrangements, appointments and amenities for you and your family.
A team prepared to accept medical tourists should have a process that looks similar to this:
A virtual (internet) consultation discussing your condition. The surgeon must have your medical history and any x-rays, MRI or CT scans.

An assistant to help plan your office visit and travel arrangements.

Your physical exam, lab work, procedure and follow-up appointments booked within the same week. Complex cases may require a second visit, but many later follow-ups can be done virtually.
Robotic Joint Center Welcomes You
No matter where you are from, Dr. Buechel looks forward to providing you with the most advanced, least invasive care possible. To plan your consultation and trip to New York, contact the center's office today.