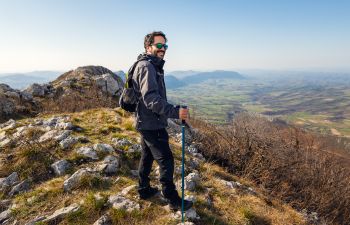 When the end-of-year holidays come to a close and a new year approaches, it's human nature to take stock of life and think about what you'd like to change. Breaking old habits is hard, but sometimes it can feel like creating new ones is even harder. This is especially true if you're struggling with the effects of old injuries getting in the way of a desire to be more active. Investing in yourself and your goals means investing in your health, too.
Why Treating an Old Knee Injury Can Give You a New Lease on Life
Over time, especially when you haven't been treating an old knee injury, the situation can get incrementally worse. One day it's harder to keep up your morning run routine, then later it's a struggle to take the stairs over the elevator. Because it moves gradually, it can be difficult to notice at first that your quality of life is being impacted by injuries that may be years or even decades old.
How many things did you previously enjoy but have given up over the years, thanks to residual pain from your injury? If you examine how your life and hobbies have changed over the years and see that your pain is at the center of the way they have changed, treating an old knee injury can be one of the quickest and most effective paths back to the lifestyle you once enjoyed.
Treating an Old Knee Injury with New Science
Chances are, medical science is light years away now from where it was when you first sustained your old injury. Cutting-edge treatment can make a night-and-day difference in your overall quality of life, mobility and daily pain level.
If you're ready to leave your old knee injury in the past where it belongs, now is the time to take action. The Robotic Joint Center offers the very best in medical advancements for the treatment of long-ago injuries. Call today to book a consultation and learn more about your options for medical attention with the potential to make impactful, long-term change in your life.