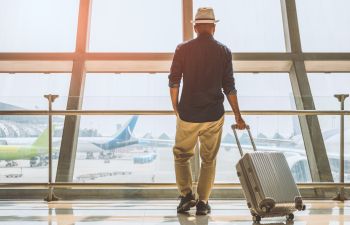 You may have heard the term "medical tourism" on news reports referring to traveling out of the United States for treatment. It is always important to weigh the pros and cons of any procedure or therapy. However, medical tourism is not synonymous with dangerous treatment practices.
Once you leave the United States for a medical treatment, all bets are off. There are no guarantees that treatment will be ethical, or that the government in said country will protect you. The confusion around the safety of medical tourism therefore centers around where treatment is received, regional laws and the potential for follow-up care and recourse should something go wrong.
Ethical Considerations
If you do decide to travel outside of the United States for treatment, any procedures are subject to the laws of the country you choose. For instance, a surgeon may use implant components that are banned in the U.S.
If you look at the success rate of treatments from around the world, you may notice that percentages vary. This is largely due to the types of procedures that are legal in each country, and what constitutes a successful procedure. There are numerous other factors that could influence reported numbers, so it is important to proceed with caution if you are considering medical tourism outside of the country.
If you receive treatment in another country, you may have limited legal recourse if something goes wrong. You cannot seek compensation for practices that are approved in that country based on U.S. principles.
In some countries, outlawed techniques and components are still legal due to lax ethical policies related to medical treatments. While a cheaper option may seem tempting, there is often a price to pay when exploring medical tourism outside of your home country.
Internal Medical Tourism
With the robust civil laws in place in the United States, patients can actually benefit from medical tourism. You may struggle to find a surgeon in your area who offers a particular procedure. At the Robotic Joint Center, patients can find solutions to a host of joint and bone conditions.
Reach out to our New York offices if you would like to know more about the pros and cons of medical tourism.