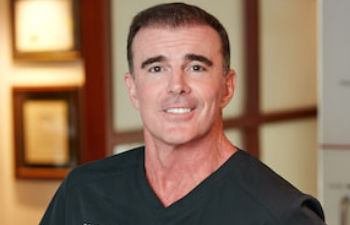 Dr. Frederick Buechel, Jr. MD Performs a Mako Robotic Total Knee Replacement Surgery & Robotic Partial Knee Replacement Surgery on same-day at Lenox Hill Hospital in New York. Patient's story 5 weeks post-op.
Here's a transcription of the video for you to read:
Joe: My name is Joe. I'm a patient of Dr. Buechel. I'm five weeks post-surgery from a full and partial knee replacement on the same day. Yesterday was a pretty bad day in the city with the weather. I ended up taking the subway. So I walked 57 steps up to the subway and there were about 110 steps up. I did all those steps, walked about three blocks to my appointment, and did the same thing going home. So I did a lot of steps. And that was a true story.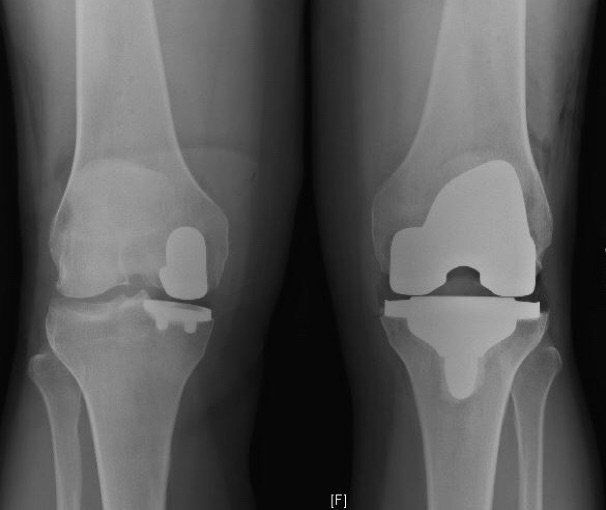 Dr. Buechel: So Joe was a really great guy in his 50s who came to me with painful knees.
Joe: I was very overweight at one point in my life. I was probably about 75 pounds heavier than I am now. I found the miracle of exercise and eating right. However, the arthritis kicked in the knees. I did physical therapy. I did cortisone shots. Nothing worked. When I came to see Dr. Buechel, right away he knew exactly what needed to be done.
Dr. Buechel: I originally wanted to do partial knees on both of his knees. His x-rays were questionable for his left knee being only a partial knee replacement, so we got an MRI, and Joe really needed a total knee on the left knee. So Joe is a great example of doing the right thing for the patient. Using our Mako Robotic technology now, we have the option to do partial knee replacement or total knee replacement. I can use the technology just to replace the parts that are bad.
Joe: After surgery, I was up and walking with a physical therapist in the hospital. I have very, very limited pain at this point.
Dr. Buechel: Joe has two different incisions. On his right knee, there is a small shorter incision. This is for the partial knee replacement. If you look at his left knee, this is a little bit of a longer incision. This is necessary to do total knee replacement. There are two small incisions in the top of the thigh, and two small incisions in the bottom part of the shin. And this is where we place tracking arrays. Tracking arrays are the way for communication to occur between the computer programming that we do for precision placement of his implants. Incision length doesn't really make the big difference, but I do all of my closures with a plastic surgery stitching, so that the incisions are very fine once the entire healing process is over. Joe can bend both of his knees already quite well, and he can straighten quite well. The difference you'll notice on the right knee, he's able to straighten completely at this stage. Partial knees, the bending and straightening comes back very quickly. The total knee replacement is a little slower. It takes more aggressive physical therapy to get your full extension and the flexion, but with time and with perseverance you'll get a great result with the total knee replacement as well. So what's great now with Mako Robotic technology is we can take the patient's disease and fit the correct procedure to the correct disease process. It's not one size fits all for anybody anymore.
Joe: I would definitely recommend Dr. Buechel to other patients. He talks to you on your level. He makes sure that you understand everything that's happening.
Dr. Buechel: And I tell everybody they're gonna be like normal people when we're done. As long as they continue their exercise program when they're finished, they can go back to swimming, biking, dancing.
Joe: I can't wait to get back to the gym and start bike riding and doing some leg exercises.
Dr. Buechel: So I think you could do most of the things that you want to do with knee replacement, as long as the job is done properly.