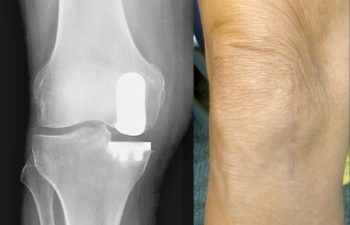 When you receive disappointing news from your orthopedic surgeon, seeking a second opinion is an option. There are several ways that this can be achieved. You can either attend an in-office appointment or speak to an experienced surgeon through virtual channels.
A second opinion on treatment options for painful knee conditions is available in New York. If you live in the area, you can consult with Dr. Frederick Buechel, Jr. at the Robotic Joint Center. Out of town patients can avail of a phone or virtual consultation.
The process for offering a second opinion at the Robotic Joint Center avoids alienating out-of-town patients. Our virtual consultation allows Dr. Buechel to review your medical history and any imaging of the affected knee. He can then recommend the best treatment path for you.
Robotic-Arm Assisted Mako Knee Replacement
Robotic-Arm Assisted Mako Knee Replacement is not available from all orthopedic surgeons. This minimally invasive option may provide you with relief from chronic knee pain. Dr. Buechel may recommend a partial or total knee replacement after reviewing your case.
Due to the precise nature of Robotic-Arm Assisted Mako Knee Replacement, patients typically see better results and reduced recovery time. If this option was not discussed with you during previous consultations, call the Robotic Joint Center today.
Phone Consultation
We understand that some patients may not have the technology to attend a virtual consultation. Dr. Buechel also offers second opinions over the phone. Our staff can provide exceptional guidance on your next steps. This is a no-obligation call, so why not take advantage of advice from dedicated professionals?
Virtual Consultation
Virtual consultations are beneficial for patients who cannot attend our New York offices. Dr. Buechel has traveled around the world, providing treatment using Mako Knee Replacement. As a teacher, he has educated patients and other surgeons on the techniques used and potential results of the procedure.
If you live outside of NYC, you can still benefit from a second opinion on your knee pain treatment options. Call the Robotic Joint Center offices today if you would like a consultation with Dr. Buechel.