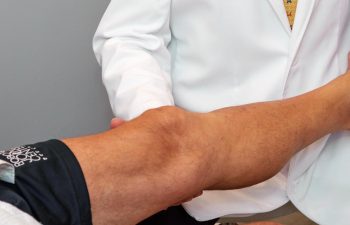 Winter time can really draw out old pains and new, depending on the source of that pain. For those who suffer from conditions such as arthritis or osteoarthritis, cold weather often exacerbates symptoms that are otherwise manageable the rest of the year. However, suffering joint injuries is also more likely during adverse weather events such as rain, snow or storms.
If you are going out to visit family or friends this winter, wrap up warm and take care when navigating the roads and streets of New York or wherever you live. If you slip and fall, it could result in injuries to the knees and other joints. The cold can also nag at older injuries, causing a pain flare-up that could leave you in pain, discomfort or struggling to walk.
Slip, Trip & Fall Accidents
There are two ways you are most likely to fall after a trip or slip: Either backward or forward. You could end up twisting a knee in an attempt to catch yourself, or land directly on one or both knees on a hard sidewalk. In either case, the result is injuries that may cause debilitating pain and limited mobility.
A visit to the ER is not always necessary after such a fall. However, if you are suffering greatly from pain, severe bruising, inflammation and limited range of movement, seeking medical advice is recommended. In many cases, the full impact of an injury will not manifest for several days after an accident so, at the very least, monitor the condition of the injury to ensure symptoms do not worsen.
If you do visit the ER and discover that the knee joint has suffered major injury, you will need treatment. The Robotic Joint Center can provide a consultation in New York, even if you are an out-of-state patient who would like a second opinion. We offer phone and virtual consultation options for your convenience.
Existing Knee Injuries & Conditions
For sufferers of existing knee injuries or conditions, winter is often the worst time of year for pain and other symptoms. At the Robotic Joint Center in New York, we have a range of treatment options, including non-surgical ozone injections, as well as partial and full knee replacement surgeries.
Call the Robotic Joint Center today to book a consultation or learn more about our advanced surgical techniques.